I very much enjoyed performing at Oxford Lieder festval with wonderful Martin Roscoe on 9th October. The Sunday Times described our programme of Fauré & Saint-Saëns as "performances combining passionate élan with dizzying virtuosity & ripe Romantic expression." Which was very nice of them. There's a little taster below, and the full performance will remain online here until the end of November 2021.
RPS Enterprise Fund Award
I'm extremely grateful to the Royal Philharmonic Society and Harriet's Trust for an award as part of their new Enterprise Fund. Their support will help me to build on the online performances I have given over Covid, acquire new recording equipment and receive mentoring time with the fabulous David Taylor. Here's a little Lark Ascending trying out my new kit.

New Recordings for 2021
During 2020 I was fortunate to record 3 new albums. Covid has unsurprisingly meant delays, but the first of these, solo works by Sibelius with BBC National Orchestra of Wales and George Vass is due for release in April on Resonus. The following two recordings (a collection of Caprices for solo vioin, from Paganini through to new commissions, and some more Sibelius) will follow in the coming months. Thank you to everyone who has supported these recordings!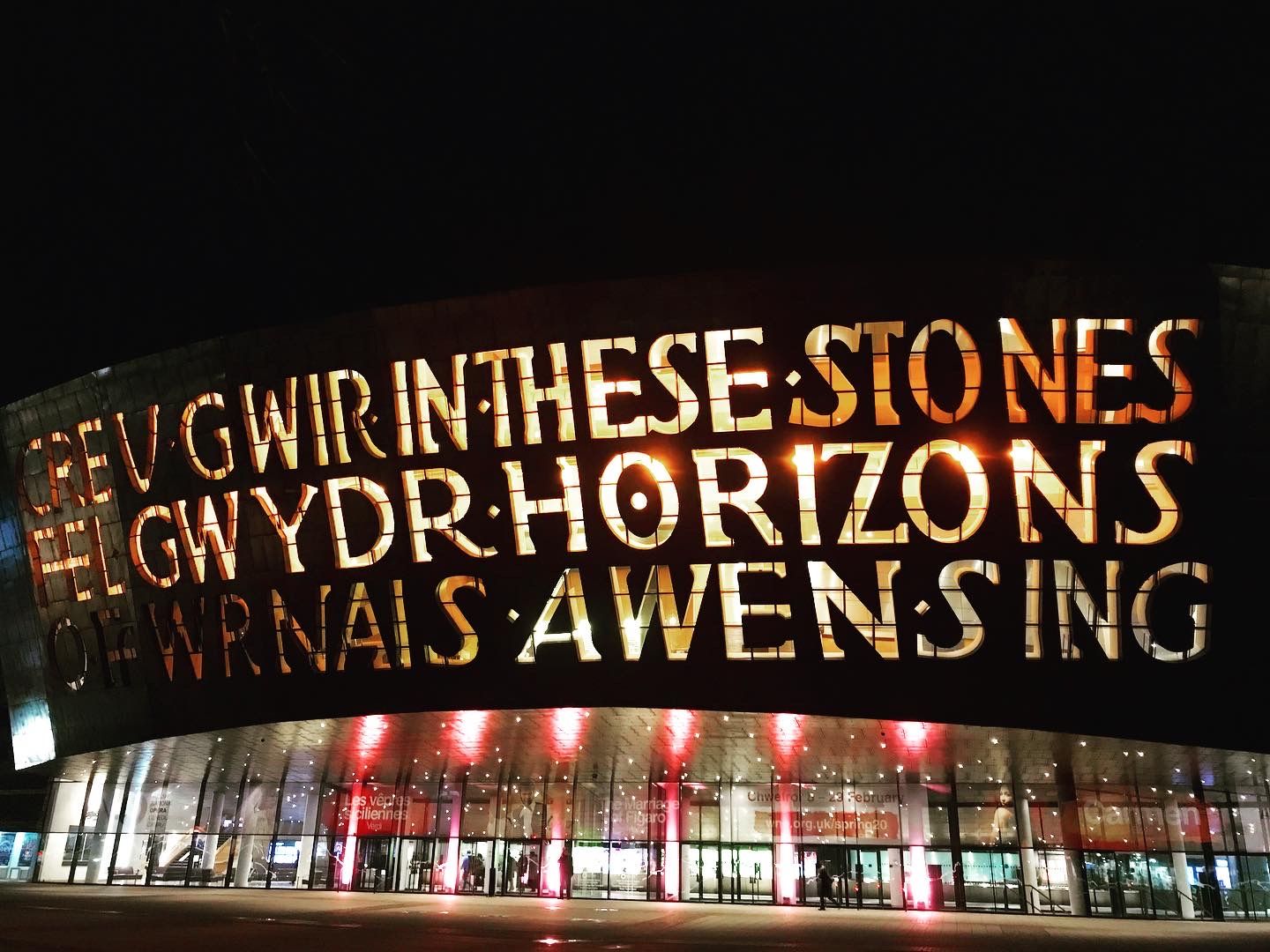 COVID-19
I've seen quite a few posts on social media over the last few weeks questioning musicians giving free online performances right now, & I just feel like I need to explain why I've been doing exactly that.
Like all freelance performers, as the virus hit my diary emptied practically overnight, for months to come. I make 100% of my income from concert fees. No concerts = no earnings. Zero. But the bills will still keep coming in. 
I decided to try a couple of videos and livestreams. I didn't want to go behind a paywall because I know there are plenty of people who regularly support live music who will currently be in the same financial predicament as me. But on each of these performances, I have left my paypal.me information for anyone who feels able to support as they would a regular concert. Unlike the scaremongering I've been seeing online where people have suggested the public will see free content, decide musicians are worthless and will stop visiting live music when this is over, the actual situation in my experience is that people have been incredibly generous, and I am currently able to keep afloat. People who have contacted me say of course it is no replacement for live concerts, but feel that while they aren't currenly an option, this is giving them a fix, a way of connecting to performers that recordings or prerecorded videos simply don't offer.
On another positive note, I have received messages from listeners saying that due to hearing loss, they haven't been able to enjoy live concerts for some time. However with livestreams they are able to bluetooth their hearing aids, and enjoy live music again. 
I miss my usual job: miss connecting with other musicians and listeners, miss meeting new people, miss making music with others and having my eyes opened to new ideas, miss seeing new places, miss talking to audiences, so many things. But I'm extremely lucky. As well as currently having good health and a safe place to stay, I also have an outlet to make music and share it with some people who want to hear it. It's a pale imitation but at least it's something. 
Massive thanks to everyone who's been supporting me. 
For info on future streams do subscribe to my youtube channel bit.ly/fenellayoutube, and mailing list below.
paypal.me/fenellaviolin
Fenella would like to thank all of the supporters who supported her Kickstarter, fully funding her forthcoming recording of Caprices for unaccompanied violin:
Marion & Ian Joslin, James Joslin, Tithers, Andreas Reiner, Martin and Dorinde Lovett, Anna Kent, Judith Weir, Geraldine Wills and Neale Edwards, James Turnbull, Nick Theobald, Daniel Fardon, Sam O, The Cross-Eyed Pianist, Auntie Sheila, mr pete fozard, Jessica Duchen, Tasmin Little, Lev Parikian, Guy Burkill QC, Carol Haynes, Liz Sowter, George Morton, Cheryl Frances-Hoad, Patrick Allen, Richard Peat, Libby Burgess, Anna Ryland-Jones, Juice Vocal Ensemble, Old Violin Workshop, Ellie Shouls, Sir Ian of Stark, Aniela York and Ben Taylor, Andrew Osborne, Ian Anderson, Martin Suckling, Hugh Mather, Sally Pryce, Viv McLean, David Smith, Paul Hoskins, Susannah Perry, Sue Dorey, Ellen Kaye-Cheveldayoff, Judith Robinson, Dominic Ryland-Jones, Patrick Kent, Ralph, Jon Maynard, Andrew Maud, K S SQUIRE, Joe Tong, Richard Alan Searle, Graham Lawson, Emma Halnan, Mandy Payne, Mark C, Graham Elliott, Stephen Coyle, Clare Stevens, Chris Munro, Jane Richards, Yolanda Bruno, Dan Watson, Richard Thorn, Christopher Newman, Tyler Kline, Richard Knights, Michael Cave, Marion Fleming, Claire & John Dovey, Caroline Potter, Claire Baughan, Eddie Thompson, Martin Smith, Fiona Howe, John Hawkins, Leslie Burgher, Laura Carberry, Richard Best, Ray Williams, Bernie Baldwin, Andrew Forsyth, Matt Reynish, Anna Gorringe, Leon Enrique Bosch, Geoffrey Lamb, Rabdonkey Showcases, Annie Yim, Leksi Davis, Alan Teder, Fr Leonard and Trish Hollands, Kate Hughes, Chris Eyre, Catherine Maddocks, Claire Luck, David Pievsky, Geoff Pinney, Jennifer Mackerras, Stratton Hammon II, Hugh McLaren, Georgina Perkins, Michael Small, South East London Orchestra, Nicola Newbegin, Lee Varney, Paul Rumsey, Keith Waye, Amanda Davidson, Tom Hammond, Ken Whittaker, Anton Lukoszevieze, Richmond upon Thames Performing Arts Festival, Amanda and Robert Roy, Baska Chapman, Dom Horne